It's the most wonderful time of the year! What better way to celebrate the Holiday than in a Natural Wonder of the World? After you make your annual visit to jolly Old Saint Nick and drive around town to admire the twinkly lights, add a new tradition by visiting Grand Canyon West during the Holiday season.
Winter Wonderland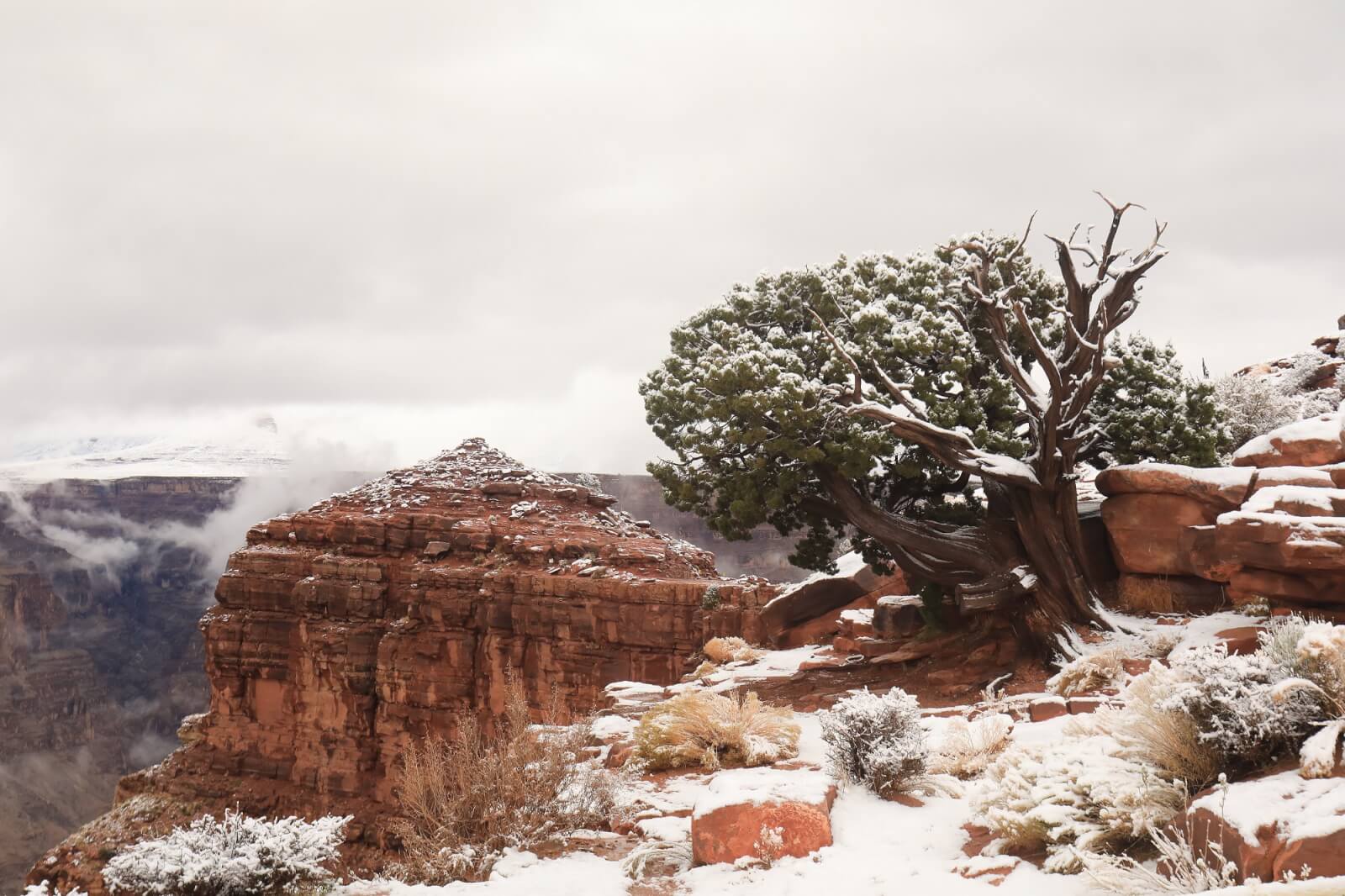 Those who are local to the Southwest don't get the pleasure of celebrating a White Christmas. The West Rim may be located in a desert, but snow is no stranger to us! We see a few snowfalls every year during this festive season. Those who may be used to a sunny holiday season will find this the perfect escape for their winter break. Experiencing such a beautiful scenery covered in a layer of snow is truly magical.
Comfort Food
Something about this time of year really makes you want to eat a plate full of mashed potatoes. Perhaps it's the cold weather or simply the Holiday giving you an excuse to indulge. If you want to brave the cold and enjoy the scenery while you eat, Guano Point Cafe is for you. And those wanted to stay warm can grab a bite at the Hualapai Ranch Dining Hall, which has the added bonus of live music around dinner time. Both Hualapai Ranch and Guano Point offer a selection of your favorite comfort foods from classic mac n cheese to gravy covered potatoes.
Feel the Spirit
Experience the culture of the Hualapai during your visit. Listen to and enjoy Tribal songs and dances as Hualapai Tribal members perform daily under the Eagle Point Amphitheater. Take time to speak with Tribal members and learn more about our culture and the history of the Tribe and the Grand Canyon.
Buy your tickets below to spend the holidays with us!
We are proud to accept these forms of payment at Grand Canyon West.