Welcome to Grand Canyon West
At Grand Canyon West, guests have the opportunity to experience the awe-inspiring canyon from many different perspectives. Walk the glass panels on the Skywalk, soar over the Canyon in a helicopter or on the Zip Line, and take in the epic views at Guano Point and Eagle Point.
For information on other amenities at Grand Canyon West, visit our FAQ page.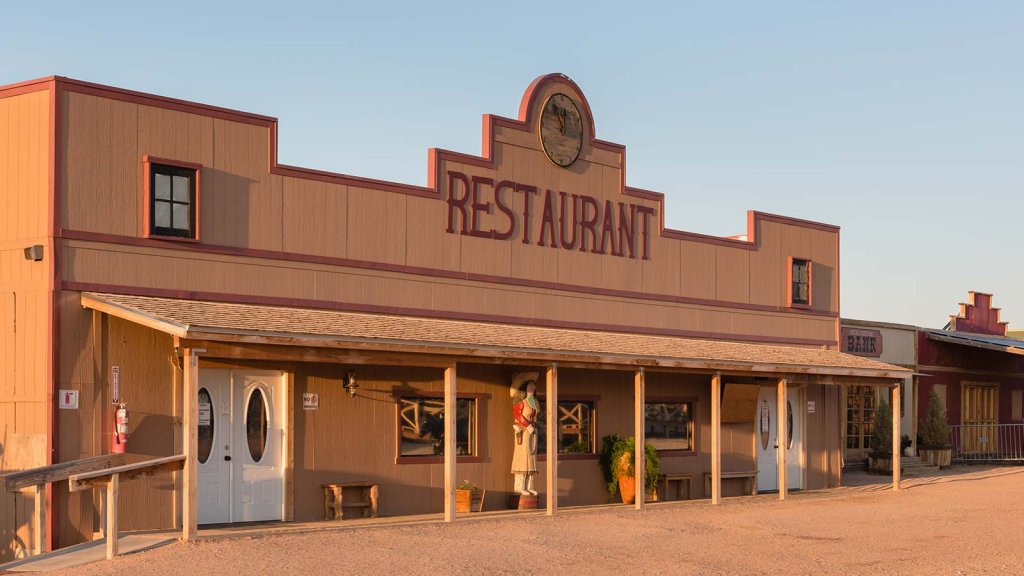 Dining Options
Find food options at each stop on your Grand Canyon West Tour. Enjoy an authentic Western-style meal at Hualapai Ranch Food Hall or have your meal with the perfect view at Guano Point Cafe.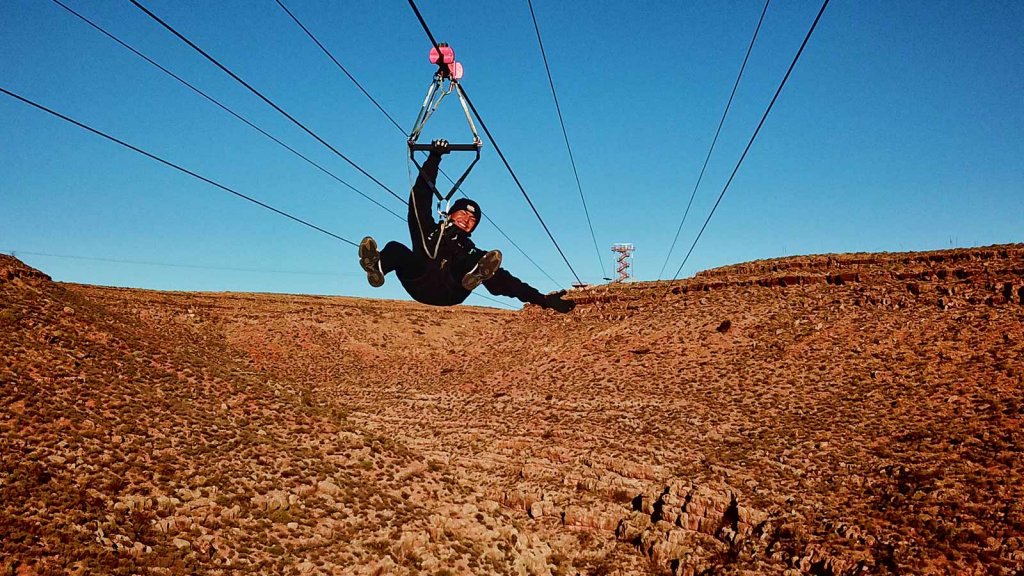 Zip Line at Grand Canyon West
3,200 feet of heart pumping, windblown, adrenaline rush. The Zip Line is one of the many activities available at the Hualapai Ranch, about a mile from the world-famous Grand Canyon Skywalk. Soar 500 feet above the floor of a spectacular side canyon as the terrain rushes by.
Tickets can be purchased at the Grand Canyon West Terminal or Hualapai Ranch for $71 per person.
*Riders must weigh in between 90 and 275 pounds. All ticket sales are final and non-refundable.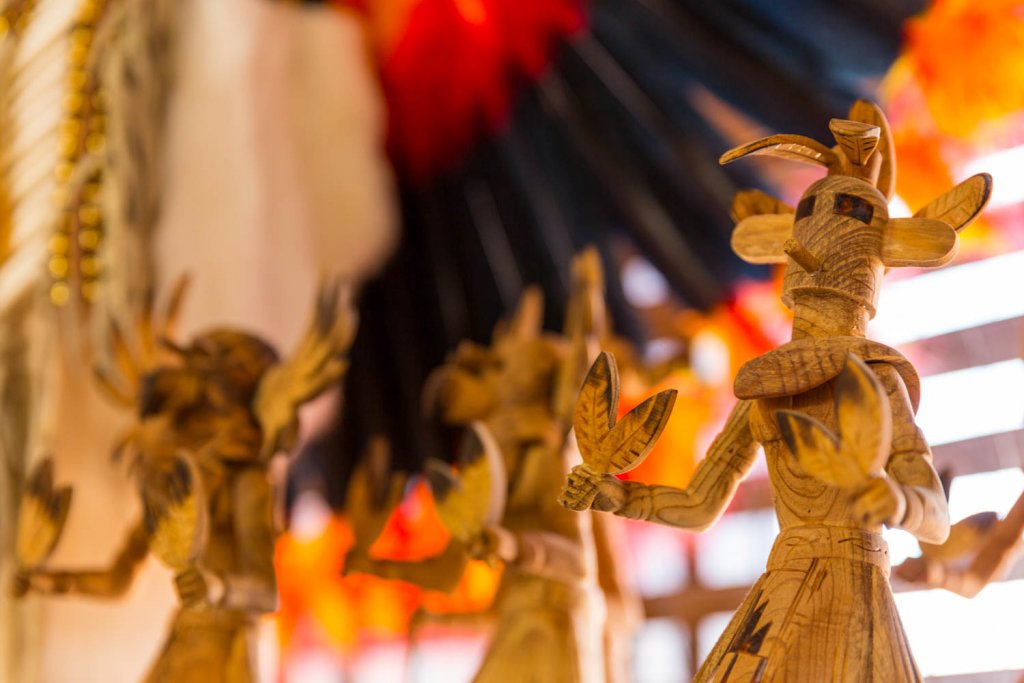 Hualapai Tribe
Grand Canyon West is owned and operated by the Hualapai Tribe in Peach Springs, AZ. Hualapai, meaning "People of the Tall-Pines," had ancestral homelands consisting of approximately five million acres. The modern northern boundary of the reservation is along the Grand Canyon and the Colorado River.

When you visit Grand Canyon West, experience Native American culture by enjoying cultural performances at Eagle Point Amphitheater, get a glimpse into other tribes by taking a walk through the Native American Village, and purchase arts and crafts made by Tribal members.