Sky Earth Water
Great Food and Stunning Views
Sky View Restaurant – Now Open
Sky View restaurant is more than just delicious American cuisine, but it offers panoramic views of the Skywalk and Eagle Point. The menu satisfies every taste bud with a variety of favorites including Mango Habanero Wings and a Beyond Burger. Enjoy an ice cold beer or an oaky wine alongside your meal.
For more information about Sky View Restaurant, go here.
Located on the 3rd Floor of the Skywalk at Eagle Point
Open Daily 9am – 5pm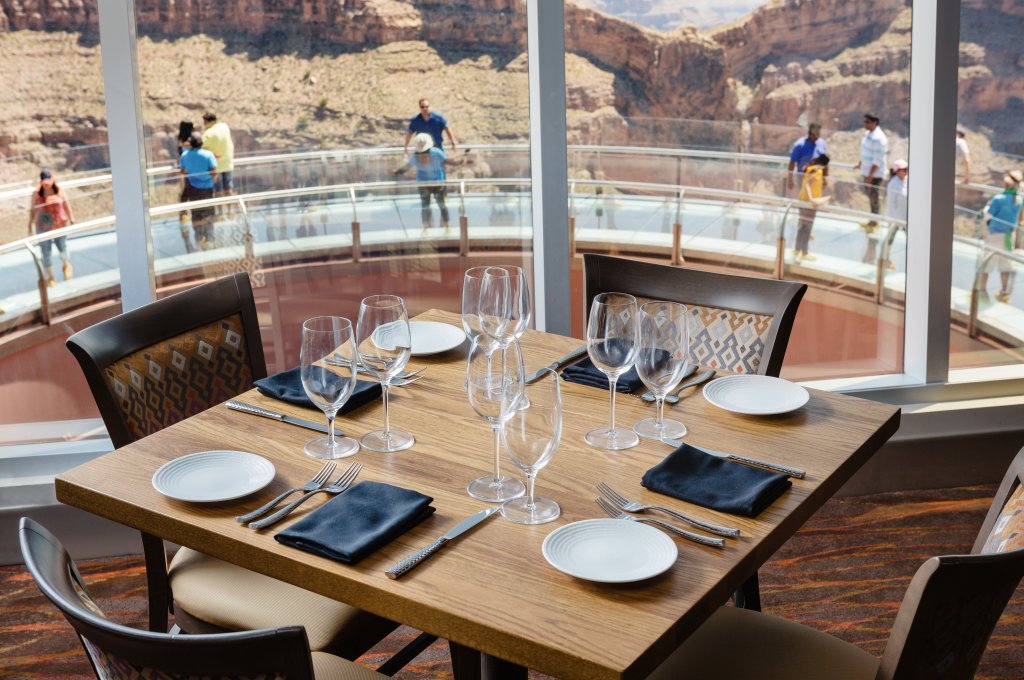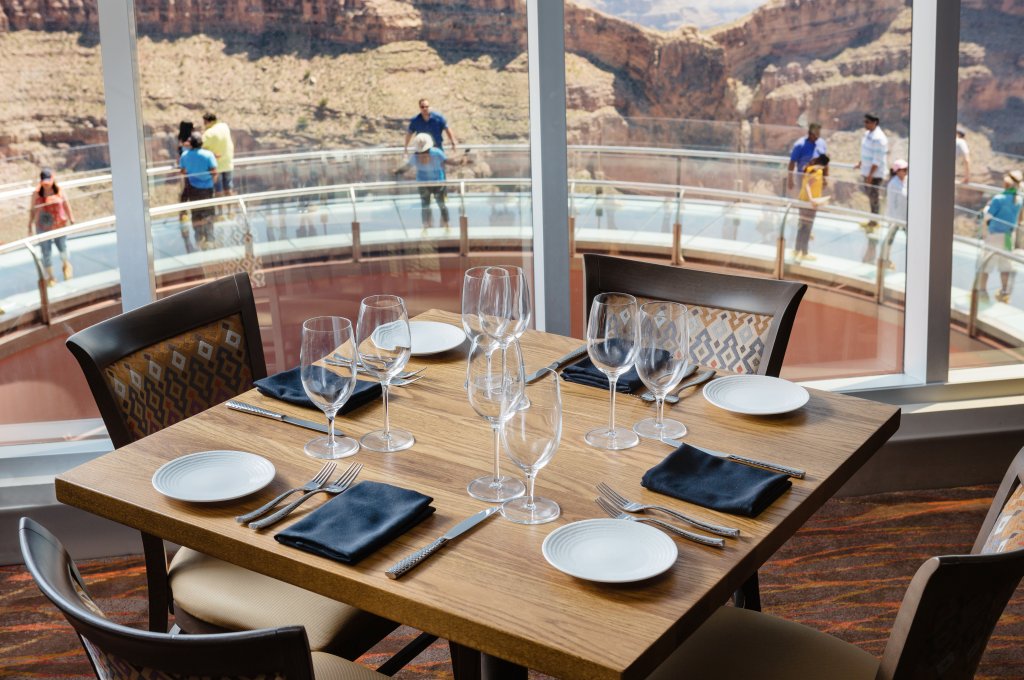 Guano Point Cafe
Sit outside with 360 views of the Grand Canyon and enjoy American comfort food including pulled pork, mashed potatoes and macaroni and cheese.
Located at Guano Point
Open Daily 9am – 5pm
See Menu here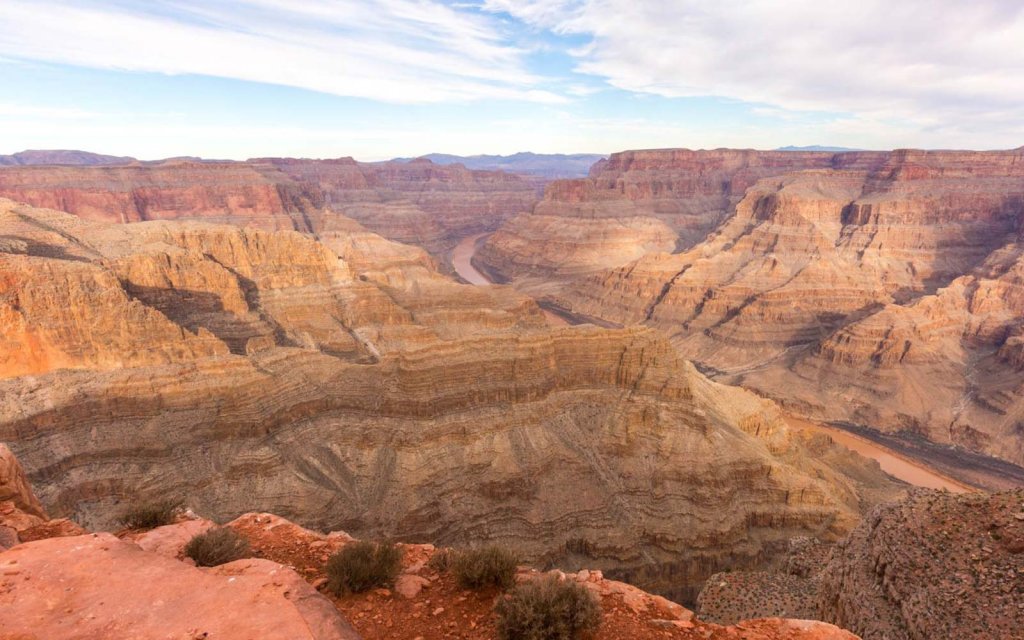 Hualapai Ranch Food Hall
Get a taste of traditional American BBQ when you dine at the Food Hall. From BBQ Ribs and corn on the cob, to baked chicken and corn bread, it offers all your favorites.
Located at Hualapai Ranch
Open Daily 7am – 8pm
See Menu here