The Hualapai Tribe invites you to experience the Grand Canyon like never before. Situated on the edge of the West Rim of the Grand Canyon is Skywalk, one of the largest cantilever glass bridges in the world. This breathtaking engineering marvel is but one of the bucket list adventures found here
Explore the Hualapai Tribe's culture and traditions through this amazing attraction featuring a host of adrenaline-pumping adventures and insightful exhibits. Start exploring all of the fun waiting for you at Grand Canyon West.

Pick Your Adventure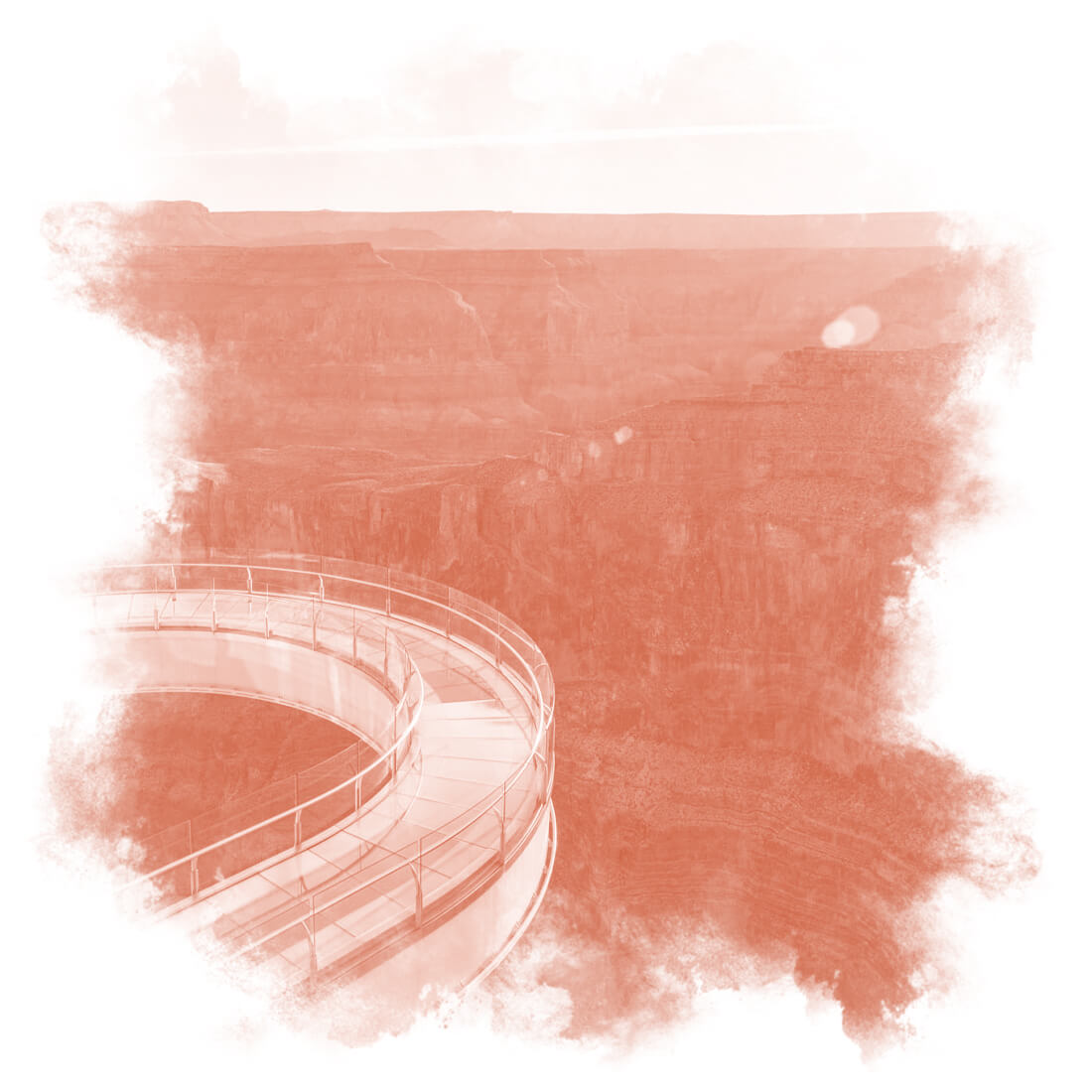 One of the world's most thrilling cantilever glass bridges is at Grand Canyon West. You can step out on the 10-foot wide, horseshoe-shaped glass bridge extending 70 feet out over the rim of the Grand Canyon. If you dare to look down, you'll see breathtaking views 4,000 feet to the Canyon floor below.
There's simply nothing compared to the feeling of walking on air, yet there's no need to be nervous — Skywalk is strong enough to hold seventy fully loaded 747 passenger jets.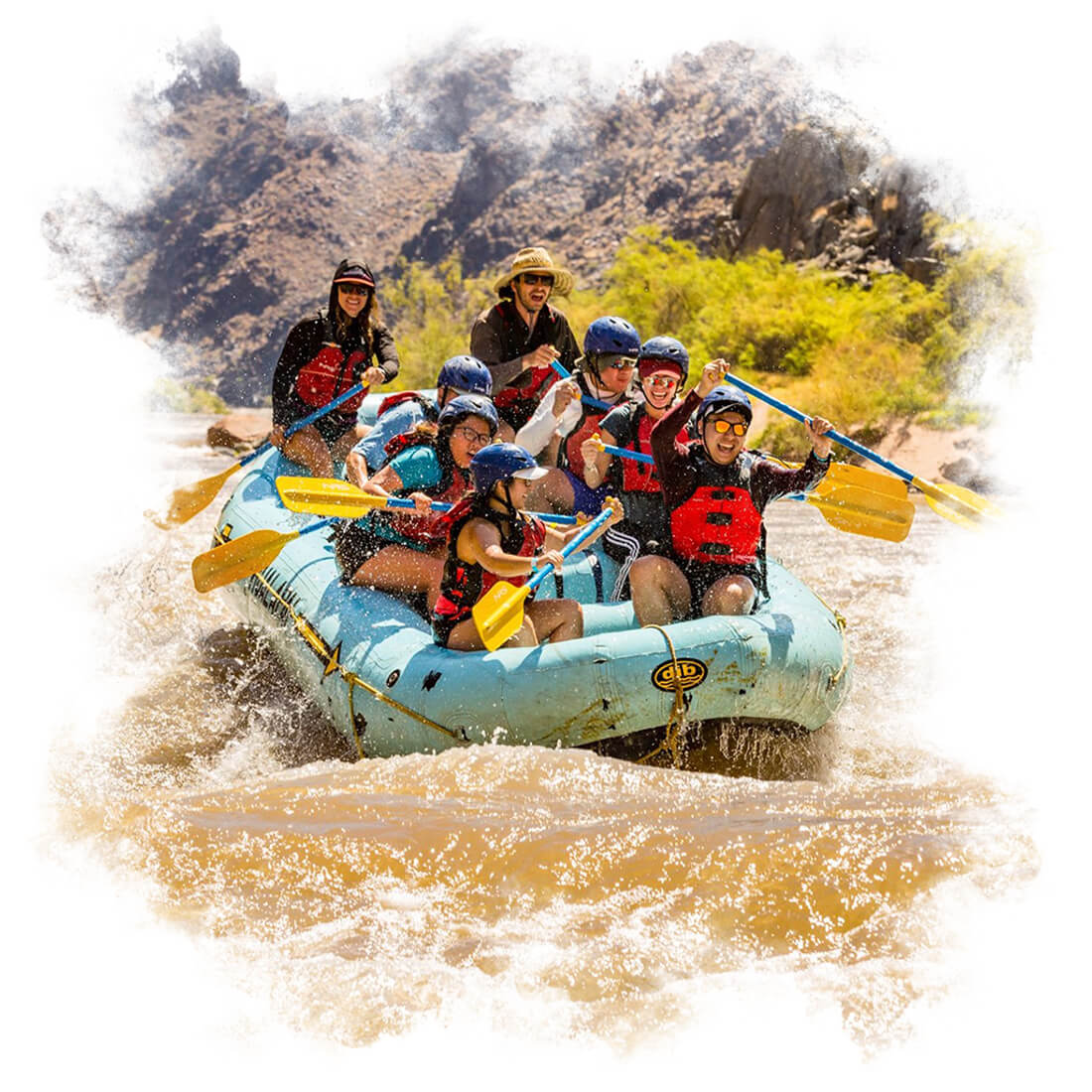 Experience the Grand Canyon from below on a whitewater rafting trip. All you need is one day — the Hualapai River Runners offer the only 1-day motorized whitewater rafting tours of the Colorado River. The more adventurous can embark on a 2-day paddling excursion and stay overnight on the banks of the mighty Colorado River.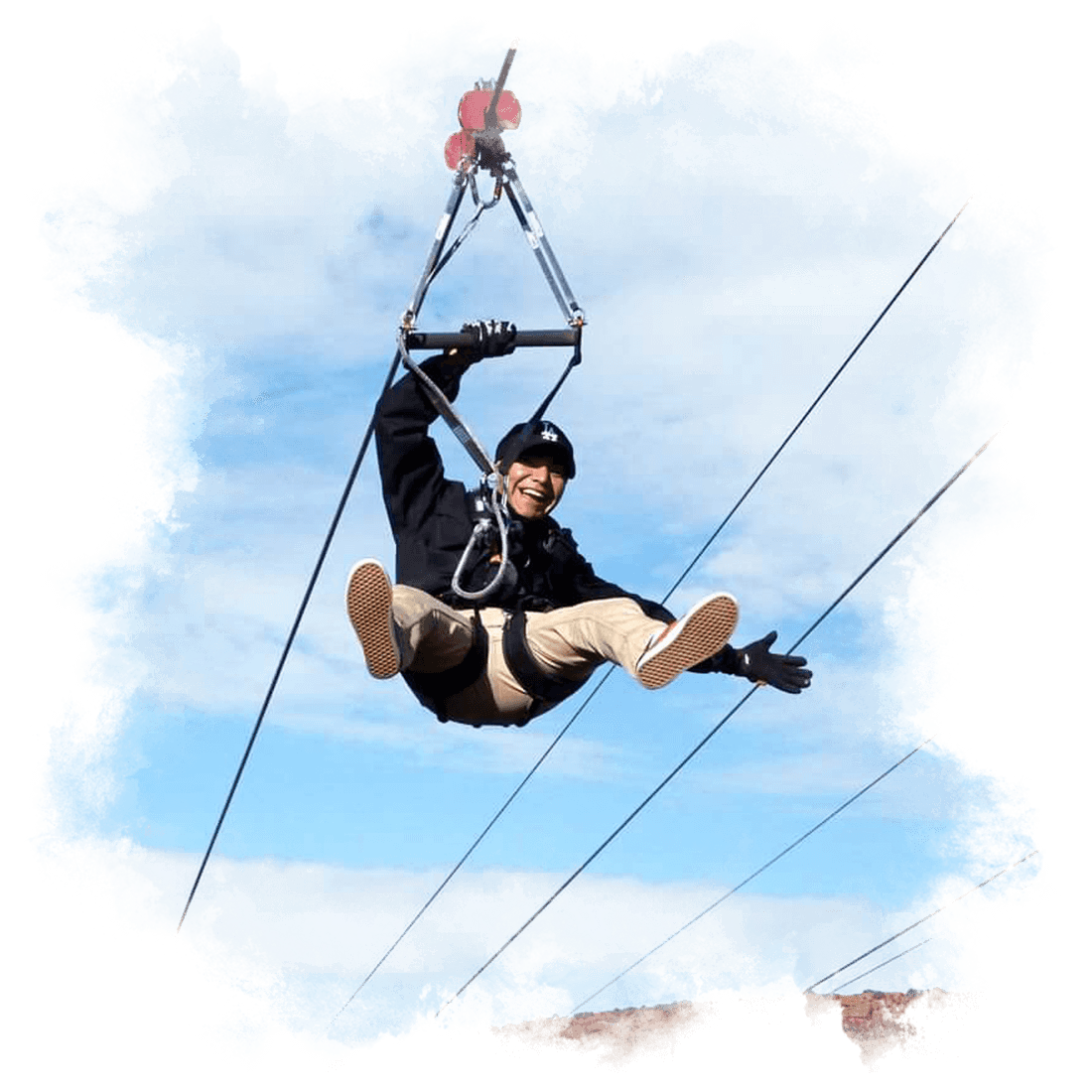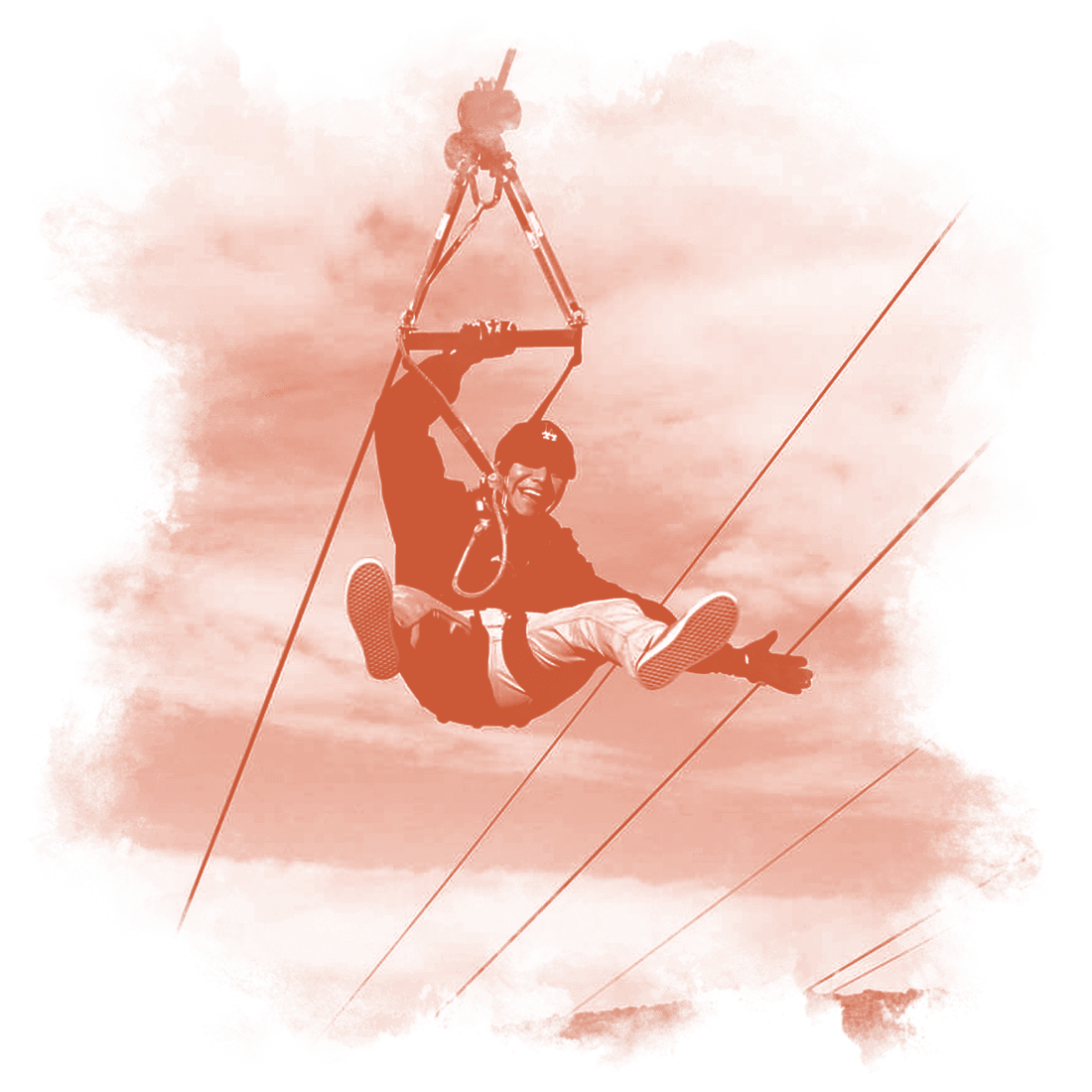 Satisfy your need for speed on 3,200 feet of zip line, sure to get your heart pumping and your adrenaline rushing. You'll soar 500 feet above the floor of a spectacular side canyon as the terrain rushes by. With two runs and four lines per run, you will be able to enjoy the ride with friends and family as you race down the zip line reaching speeds of up to 40 mph.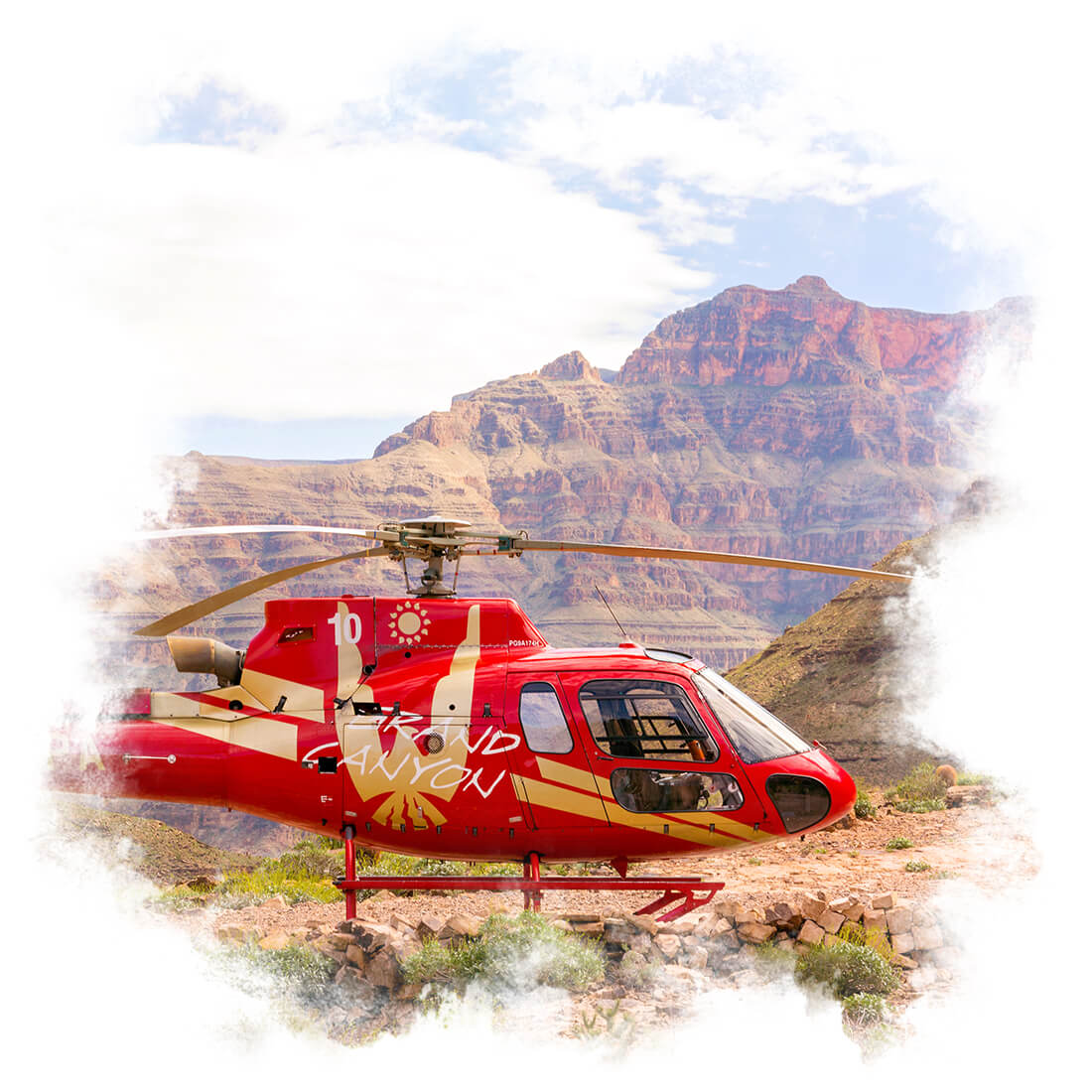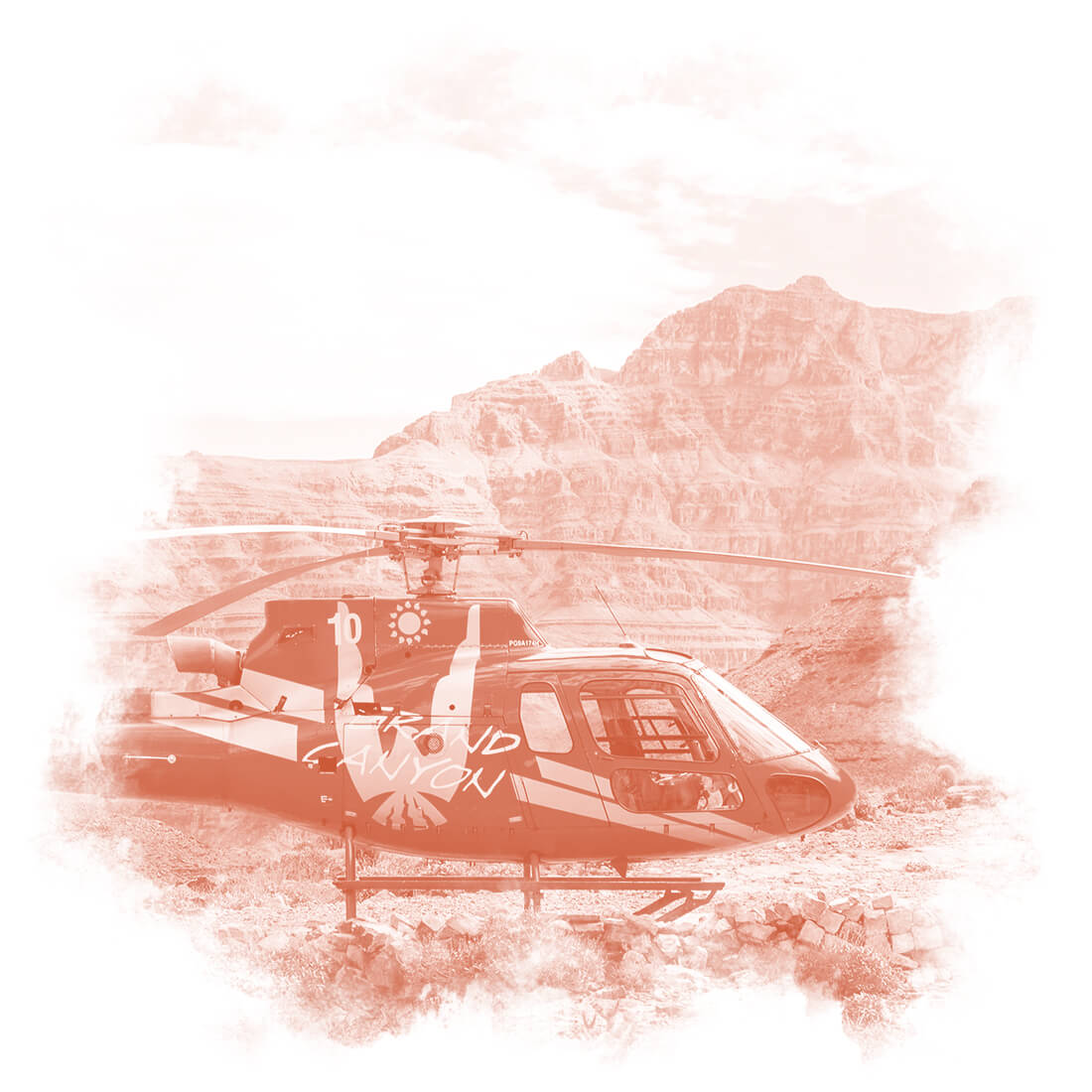 Soar the canyon, float the Colorado River. Experience the Grand Canyon from a whole new level when you take flight in a helicopter and float in a pontoon. Stunning tours above the rim of the Grand Canyon last 12-15 minutes offering spectacular aerial views of the area from a helicopter.

Explore Hualapai traditions, ride the sky on the Zipline, stay overnight at the cabins and more at Hualapai Point.
Grand Canyon West is a tribal enterprise of the sovereign Indian Nation of the Hualapai Tribe. When you visit Grand Canyon West, you are entering the Hualapai Reservation, where you can experience the heritage and rich traditions of "The People of the Tall Pines."
The heartbeat of Grand Canyon West is Eagle Point, home to Skywalk and the Eagle Rock Formation, as well as the Native American Village, restaurants and more.
Browse insightful information about the Hualapai Tribe as well as first-person accounts of visitors walking the sky on Skywalk, rafting the Colorado River and all of the other wonderful experiences found here.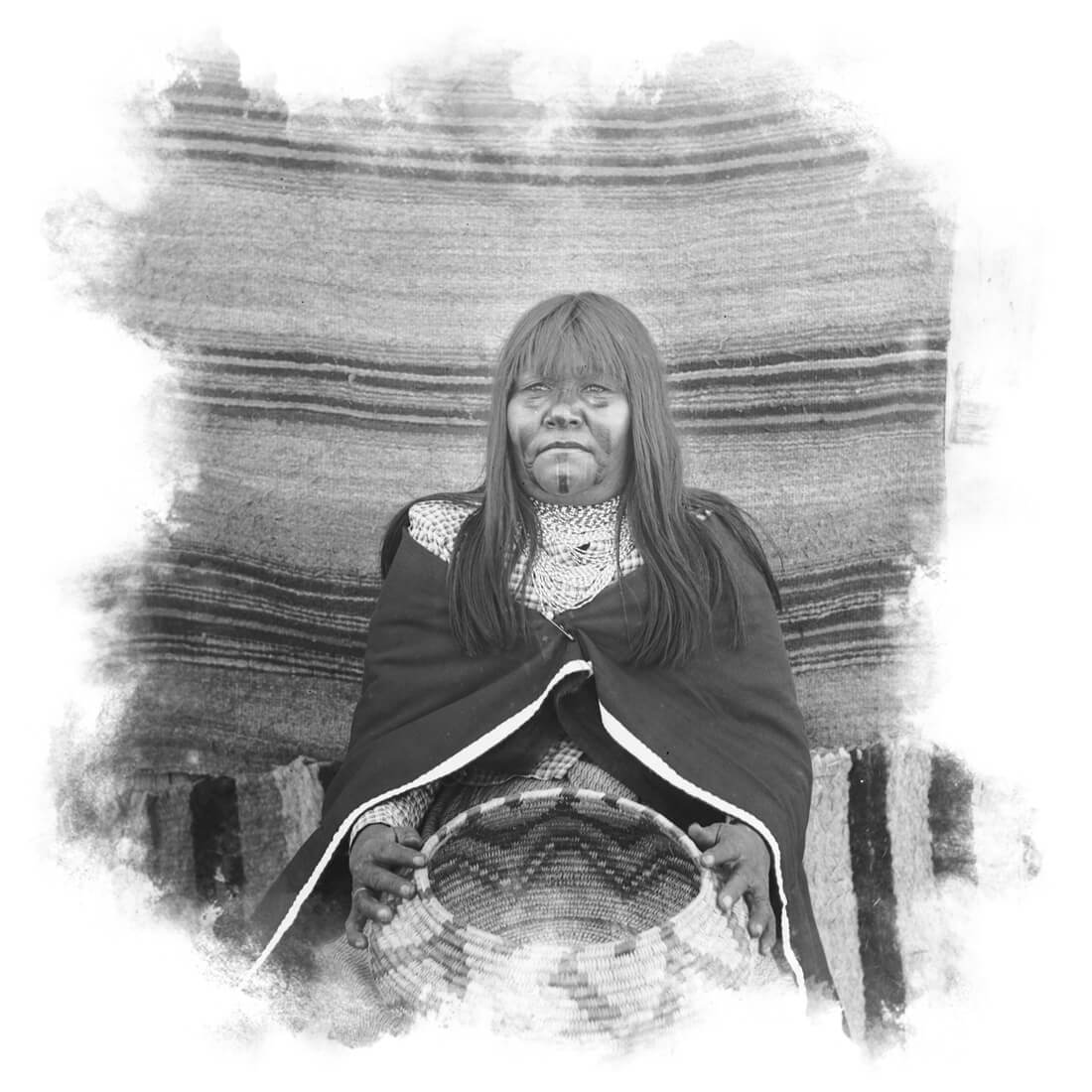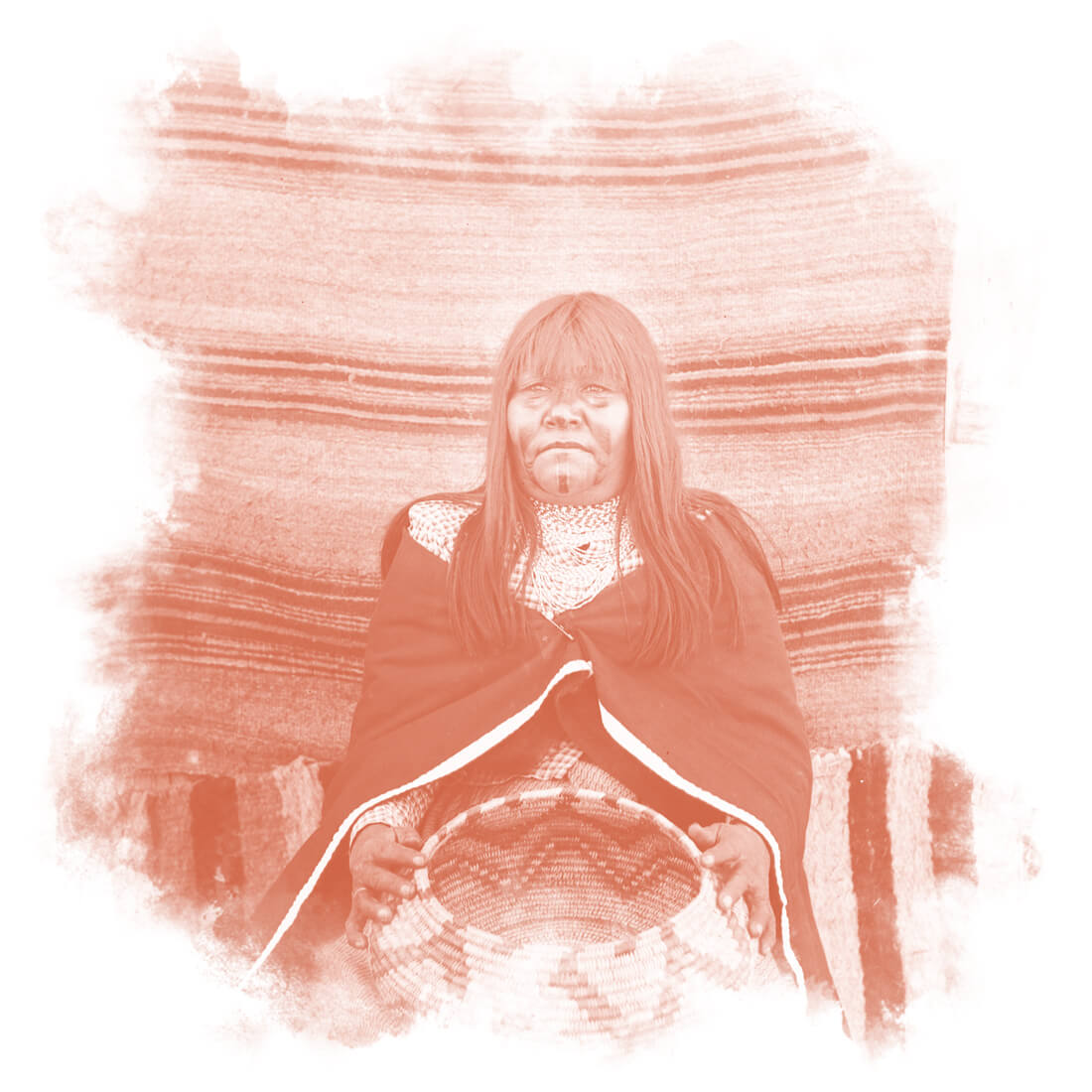 Geting Here