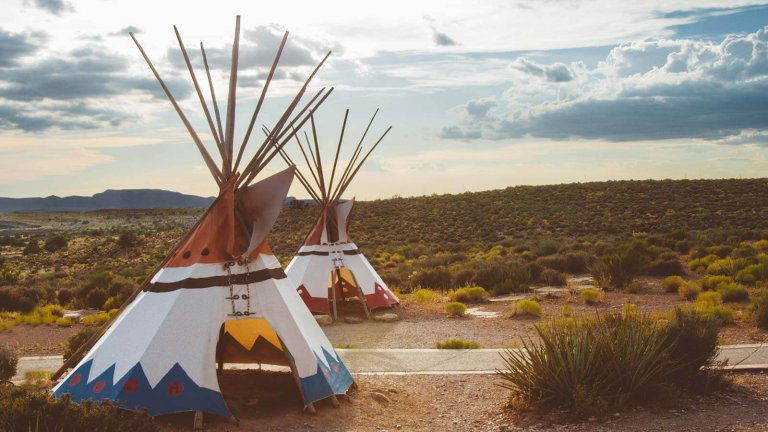 Hualapai Point
Experience the Hualapai Tribe
The first stop on your tour of Grand Canyon West is Hualapai Point. Wander along the dusty streetscape and immerse yourself in the tribal experience with Brand Ambassadors who will share their culture and history. Discover the Tribal creation story and view artifacts on display at the Cultural Gallery, and watch performers share their lives' journeys through song and dance during live, captivating performances on the outdoor stage.

More Things to Do at Hualapai Point
The Shooting Gallery
Challenge your family and friends to a friendly competition.
Hiking & Biking Trails
Explore by foot or rent bikes to ride the trails.
Zipline
Start your Zipline adventure here.
Reservations required.
Visit: Reserve Your Zipline Spot (Zipline tickets must be purchased with a General Admission ticket)
Hwal'bay Trading Post
Browse a wide selection of souvenirs from tribal vendors.
Hualapai Tribe Ambassadors
Located inside the Walapai Trading Post hosting "Crafting Hualapai Tribal Creations" Sunday – Tuesday.
HWAL'BAY GALLERY (pronunciation key: wall-by)
Hualapai stories cultivated and displayed by the Hualapai Department of Cultural Resources.
Hualapai Singers & Dancers
Daily Performances – Friday, Saturday, Sunday
Native Hands
Offering handcrafted creations sold directly by local Hualapai artisans.
Dining at Hualapai Point
The eatery offers traditional recipes of the Hualapai Tribe.
Open Daily
(Breakfast is served from 8:00am – 10:30am and Lunch is served from 10:30am – 4:30pm)
Root Beer Saloon
Open Seasonally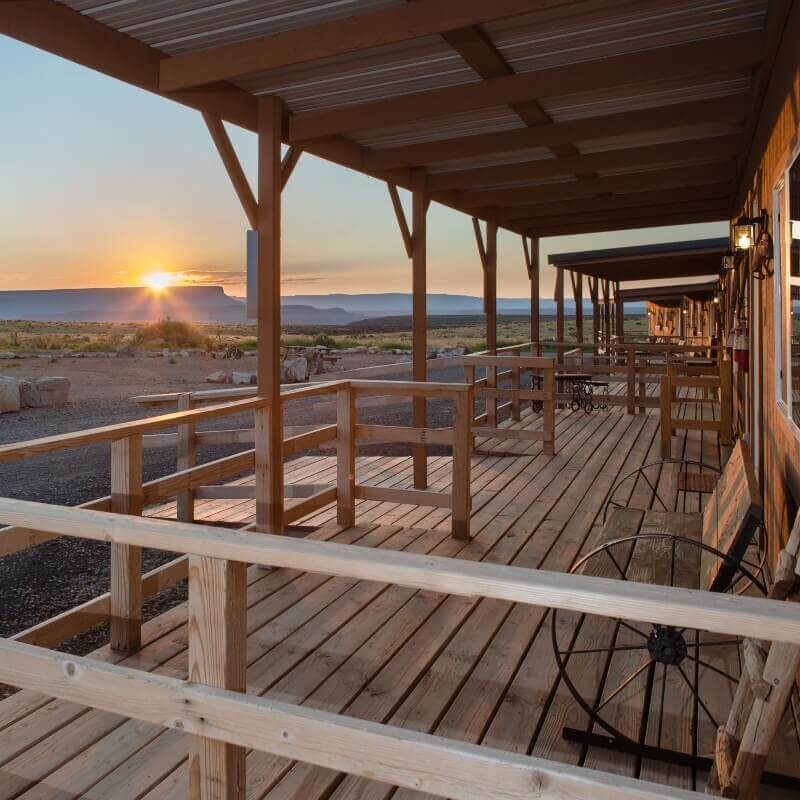 Stay at Hualapai Point
The Cabins at Grand Canyon West
Hualapai Point is included in your General Admission Ticket. Start your Grand Canyon West journey at Hualapai Point and return throughout the day using the complimentary hop-on, hop-off shuttle.
BUILD YOUR GRAND EXPERIENCE
GETTING HERE
Grand Canyon West is located on the Hualapai Reservation at the west rim of the Grand Canyon, with the white water rafting and Hualapai Lodge located in Peach Springs, Arizona. Use this map to find your way to your next grand adventure.
View Map