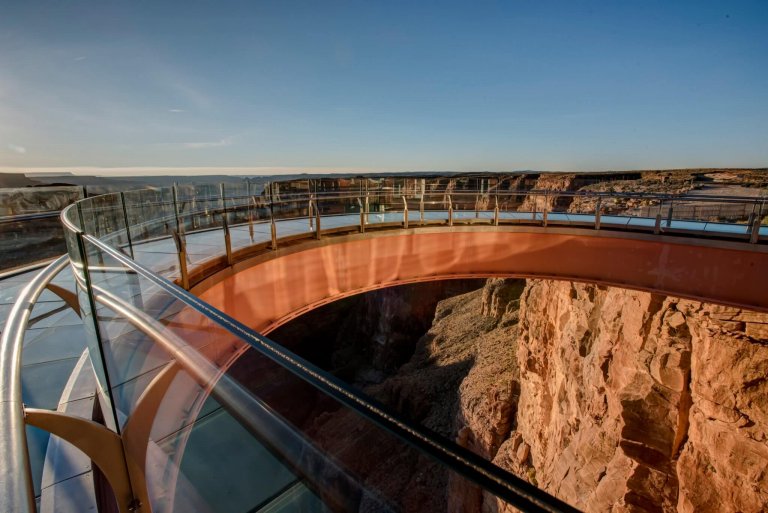 Unparalleled views of one of the world's Seven Natural Wonders await you at Grand Canyon West on Skywalk. This breathtaking 10-foot wide, horseshoe-shaped glass bridge extends 70 feet out over the rim of the Grand Canyon, giving you a clear view 4,000 feet to the Canyon floor below. There's simply no thrill like stepping out on glass thousands of feet in the air, yet there's no need to be nervous — Skywalk is strong enough to hold seventy fully loaded 747 passenger jets.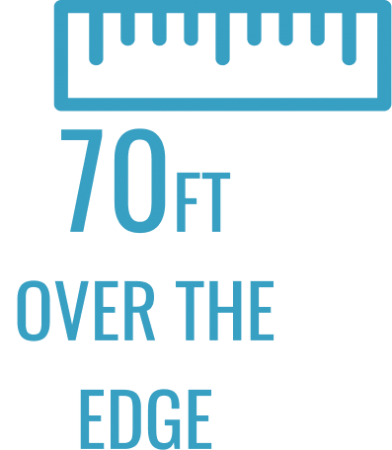 BUILD YOUR GRAND EXPERINCE
KNOW BEFORE YOU GO
Skywalk is located at Grand Canyon West's Eagle Point on the Hualapai Reservation and is not affiliated with Grand Canyon National Park.
Bring the whole family (children of walking age are welcome) and see the Grand Canyon from a whole new perspective.
When you arrive, you'll store your personal belongings (no purses, backpacks, cell phones or cameras allowed on Skywalk) in a free locker, and bootie up! Shoes are required, and booties are used to protect the glass as you walk the sky.
Professional photographers will be on hand to capture your stroll across Skywalk for treasured souvenirs. Photos can be purchased per printed photo or as a bundle on a USB drive.
Peak visitation on Skywalk is between 11:00am and 4:00pm Mountain Standard Time. To beat the crowds, we recommend arriving in the morning. The last tickets of the day are sold at 5:30 p.m. mid-March through October and 4:30 p.m. November through early March.
Skywalk is located at Grand Canyon West. Offsite parking is available with complimentary hop-on, hop-off shuttle service to the Skywalk.
GETTING HERE
Grand Canyon West is located on the Hualapai Reservation at the west rim of the Grand Canyon, with the white water rafting and Hualapai Lodge located in Peach Springs, Arizona. Use this map to find your way to your next grand adventure.
View Map