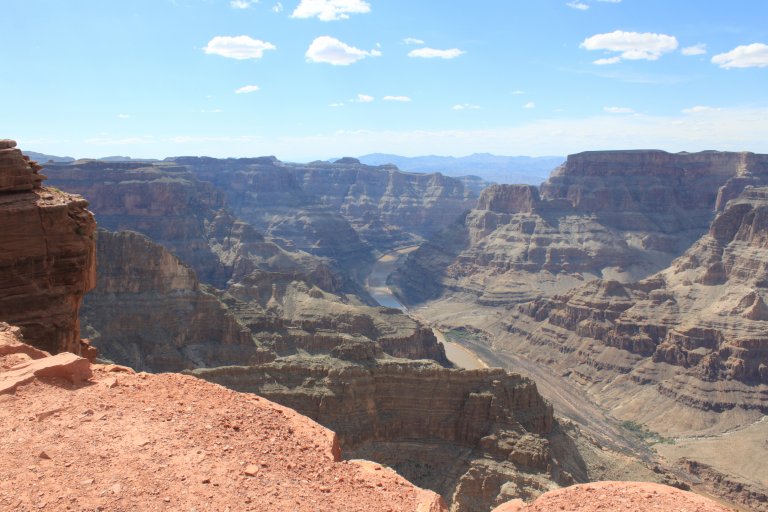 Discover Grand Canyon West Attractions and the Hualapai Tribe
Grand Canyon West is more than just the West Rim. Here, you'll find two distinct destinations, each offering unique opportunities for exploration. For scenic vistas, ziplining, helicopter tours, the Skywalk, and smooth floats down the Colorado River, head to the West Rim.
If whitewater rapids are more your speed, check out one- or two-day whitewater rafting trips, which depart from our lodge in Peach Springs, AZ about a two hour drive from the Rim. Hualapai Lodge on Route 66 is worthy of a stop even if you don't plan to splash down the river. Comfortable amenities, a fantastic restaurant, and a trading post with gifts and souvenirs await.
Click on the destinations below to find out more and purchase tickets for each area.
BUILD YOUR GRAND EXPERIENCE
BUILD YOUR BUNDLE
Customize your Grand Canyon West experience with these great a-la-carte options!
Learn More
PLAN YOUR ADVENTURE
Explore all your river rafting options to best plan your next adrenaline fueled trip!
Learn More
GETTING HERE
Grand Canyon West is located on the Hualapai Reservation at the west rim of the Grand Canyon, with the white water rafting and Hualapai Lodge located in Peach Springs, Arizona. Use this map to find your way to your next grand adventure.
View Map