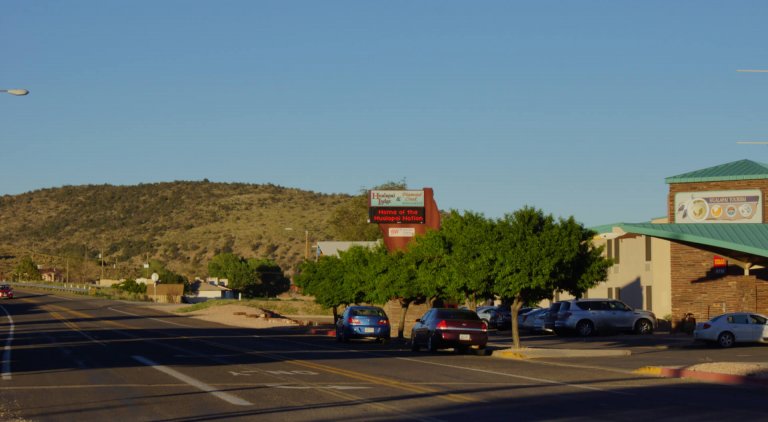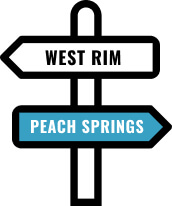 The capital of the Hualapai Nation and your place for more adventures is less than a two-hour drive from the Grand Canyon West Rim in Peach Springs, Arizona. Located along an unspoiled stretch of historic Route 66, is where adrenaline-inducing whitewater rafting trips launch on the Colorado River with the Hualapai River Runners. It's also where you'll find the comforts and conveniences of the Hualapai Lodge, the perfect home base for your hiking, off-roading, fishing, hunting, and other Grand Canyon adventures.
all of the fun in peach springs, arizona
KNOW BEFORE YOU GO
Location
This area of Peach Springs, Arizona, is where the tribal headquarters is located and where Hualapai River Runners operate whitewater rafting tours. If you're looking to experience Skywalk, the Zipline, Eagle Point and Guano Point, go to Grand Canyon West which is two hours away.
National Park Passes Not Accepted
Grand Canyon West is an enterprise of the Hualapai Nation and is not affiliated with Grand Canyon National Park. The National Park is located five hours away on the South Rim in the northwest corner of Arizona, close to the borders of Utah and Nevada.
GETTING HERE
Grand Canyon West is located on the Hualapai Reservation at the west rim of the Grand Canyon, with the white water rafting and Hualapai Lodge located in Peach Springs, Arizona. Use this map to find your way to your next grand adventure.
View Map