WALK THE SKY
This 10-foot wide, horseshoe-shaped glass bridge extends 70 feet out over the rim of the Grand Canyon. Look down and you can see right through the glass platform 4,000 feet to the floor of the Canyon below. Profiled by the National Geographic Channel, The Today Show, and CNN, this engineering marvel offers unparalleled views of one of the world's Seven Natural Wonders.
Nervous about walking on glass almost a mile above the floor of the Grand Canyon? Have no fear—the Skywalk is strong enough to hold seventy fully loaded 747 passenger jets.
Beat the Lines
The Skywalk sees peak visitation between 11:00am and 4:00pm Mountain Standard Time. To beat the crowds, we recommend arriving in the morning. From March to October, the last ticket is sold at 5:30pm.
Cameras and cell phones are not permitted on the Skywalk.
Photographers will be available on the Skywalk for guests. Photos can be purchased for $16 per printed photo or $69.90 for a USB drive of all digital photos.
Sky View Restaurant
Sky View restaurant is more than just delicious American cuisine, but it offers panoramic views of the Skywalk and Eagle Point. The menu satisfies every taste bud with a variety of favorites including Chicken Fingers and Beyond Burgers. Enjoy an ice cold beer or an oaky wine alongside your meal.
For more information about Sky View Restaurant, click here.
Eagle Point
While the Skywalk is certainly a highlight, there's much more to enjoy here at Eagle Point, which was named after a natural rock formation that looks like an eagle. You can watch Native American dances in the amphitheater, visit the Native American Village, and shop at Creations by Native Hands located by the Native American Village.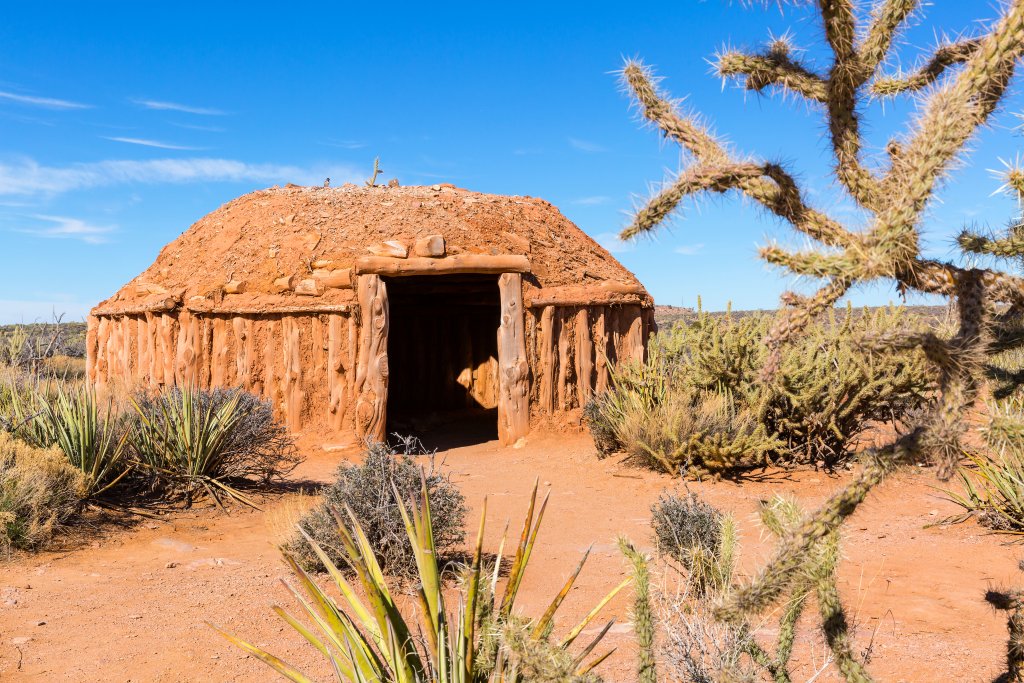 Tour the Native American Village
Take a self-guided tour through this authentic village for a view of local and regional tribal heritage and tradition. The Native American Village at Eagle Point lets you imagine a simpler time when Hualapai, Navajo, Plains, Hopi, Havasupai, and other Indian tribes roamed the lands. Stroll through traditionally built housing, ovens, and sweat lodges and be amazed at the unique architecture, style, and functionality of each structure and feature.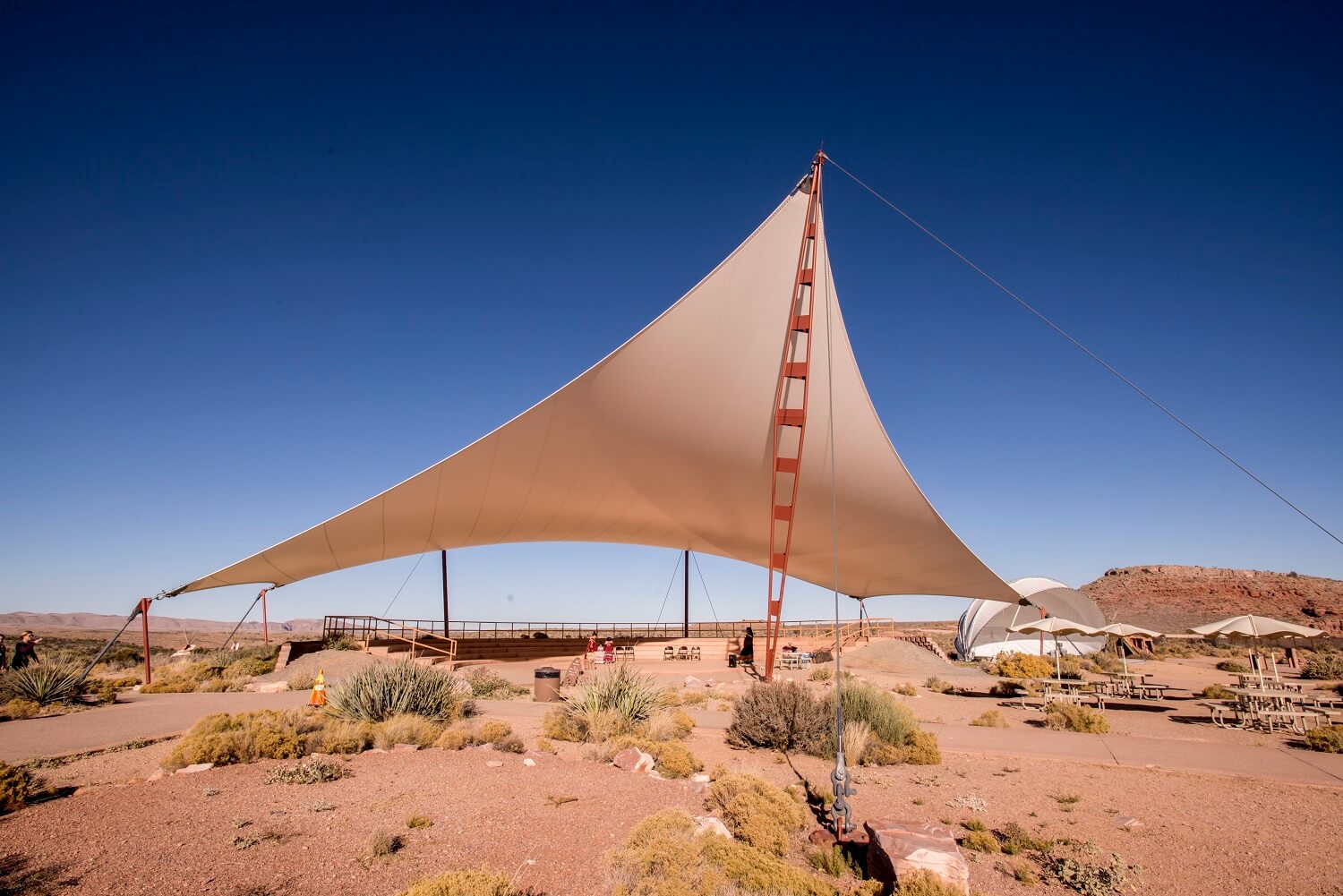 Native American Performances
Enjoy musical sounds and dances by the Hualapai Tribe as you explore Eagle Point.
Performances available on Fridays, Saturdays and Sundays from 11am – 3pm.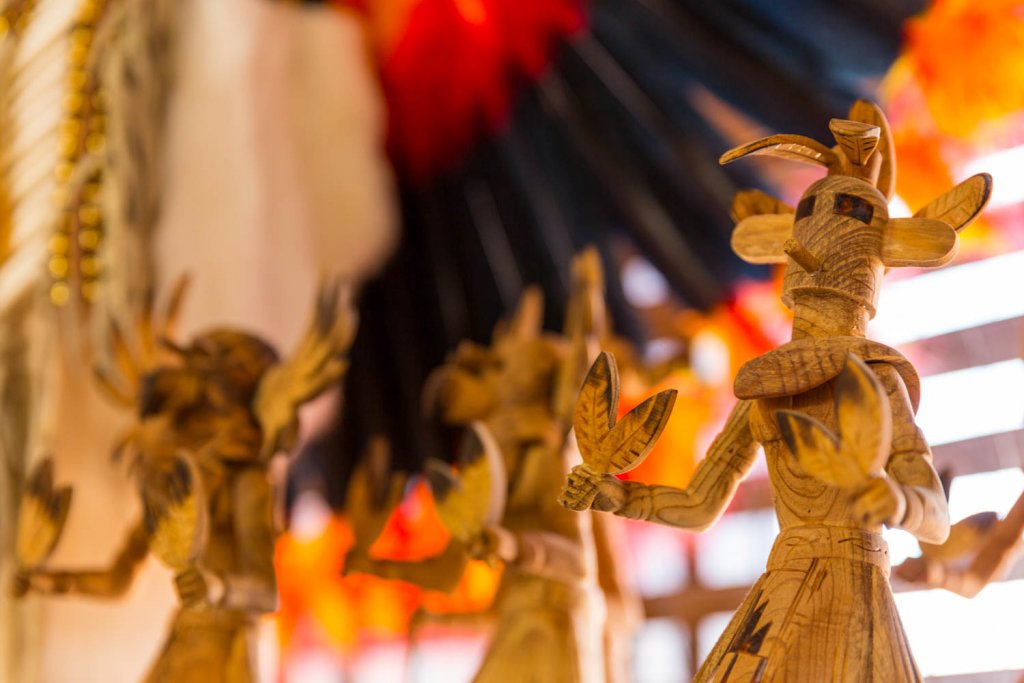 Creations by Native Hands
Find something to remember your journey to Grand Canyon West at Eagle Point's Creations by Native Hands Gift Shop, located at the Indian Village. From t-shirts and hats to handcrafted jewelry and weavings made by the Hualapai, Hopi, and Mojave tribes, this shop offers a unique collection of gifts that reflect the experience of Canyon history. These items allow you to take a piece of the Grand Canyon and the Hualapai culture home with you.
*Currently closed. Please check back on our website for updates in the future.
We are proud to accept these forms of payment at Grand Canyon West.